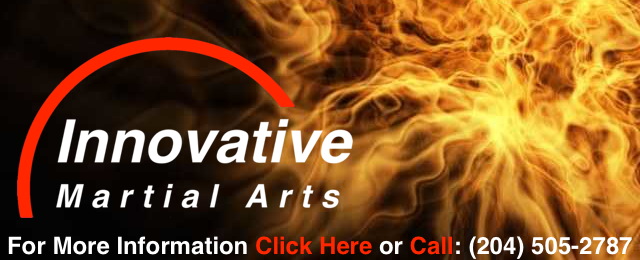 MMA Fighter Fit Bootcamp
Want to Get In Great Shape With a Fun and Engaging Workout?
Then we have a secret to tell you...
By now just about everyone has realized that no matter what the program, product or diet is, it usually fails. There are gimmicky exercise routines that are fun for a month but easy to lose interest in. Then there are the diets that might work in the short term, but are terribly unhealthy in the long term, making them unsustainable and leading to weight gain instead of loss. Luckily, Innovative Martial Arts' Fitness Bootcamp is here to help!
At Innovative Martial Arts we work with everyone from preschoolers to professional athletes. We know how to get people to their target weight and help them have incredible fitness levels at that weight. However it isn't easy and there is no quick fix. It's about hard work and proper diet.
Our MMA Fitness Bootcamp is designed to get you in shape, no matter where you start. We promise sore muscles and exhaustion. We also promise results.
Our class is designed to challenge you physically every time you come in, while MMA based training keeps it interesting as you learn proper techniques, form, and some basic strategy.
Based on the idea of "functional fitness" we strive to make our classes as safe as possible, emphasizing core strength, balance and stability. We want to get you fit in a way that prevents injuries, rather then causing them.
What you will be doing:
Hitting pads for cardio and explosive strength.
Developing stability and correcting muscular imbalances that can lead to everyday muscle soreness such as back pain.
Power and endurance training with kettle bells and battle ropes.
Plyometrics and core strength with medicine balls.
Core strength and stability training with resistance bands.
Power training with weights and sand bags.
Agility training with ladders.
And much more!
A typical session will begin with a warm up, then go into some HIIT (High Intensity Interval Training), which has shown to be the best way to shed body fat. HIIT increases your metabolic rate so you burn more all day long, not just while you are working out. This is followed by some pad work and cardio to get that extra fat burn. Then we cool down with some stretching to increase flexibility and decrease the chances of injury.
You will be working with the same exercises and methods professional fighters use to get in shape. The best part is anyone can do it. Whether you are using a 20lbs kettle-bell or a 70lbs one, you can do it and you will reach your goals through hard work and proper diet.
How do I get Started?
We want to make sure that our classes are a good fit for you, and we want to make sure that you are 100% happy with what we have to offer. In order to make it easy for you to get started we would like to offer you a FREE introductory lesson. No commitment, no requirement to join afterwards. We want to ensure that all your questions get answered and our program is a good fit for your needs.
Follow Us
Training Schedule
CLICK HERE To Get The Schedule!
News & Events